That's me to the right. →  And yes... I spell my name with a 'k', except when you spell it out fully as Zachary.  
It doesn't really make any sense but it's been too long for me to change it now

.
Master of some (things)? 😤
Enjoyer of all things art, music, travel, film, Reddit, photography, blockchain, video games, books, tech, animation, and practically anything creative.
I love working with, talking to, and understanding people - so I leaned towards careers in training, sales, marketing, and restaurant services.  
But also got LASIK too. 🤓
One day I accidentally found some UX courses that piqued my curiosity when I figured out how to develop a new curriculum.
I fell in love and two years after, I married UX Design at a bootcamp and got my first certification in June 2020.  I've been designing happily ever after since, with no sign of ever leaving UX.
Also a product nerd that
loves
breaking down great experiences and identifying future possibilities.  😶  Here's some stuff I'm all about:
     XD   PS   Illustrator   Premiere   AE   Aero   Audition (soon?)
    - Video Editing & Photography
    - Scrum Trained + Agile Mindset
    - Various Analytics Tools
    - Prototyping + Wireframing
    - Information Architecture
  - Critical thinking & problem solver
    - Collaborative & feedback-oriented
    - Pr

agmatic & detail

-oriented
    - Self-starter & organized
    - Flexible and accommodating
    - Ego-checked & eager to learn
Each time I try to tackle anything, I ensure that I go in with having a solid plan beforehand.  Thinking of the main intent and determining the necessary steps to get to the critical path.  Being informed and prepared is my ideal method to approach objectives as I will have the "ideal" course of action from first establishing direction.
Make sure I inundate myself with every aspect of whatever it is I'm trying to find a solution for.  What is the intention?  What already exists?  How can I categorize my information in a way that will be understandable and productive? Etc.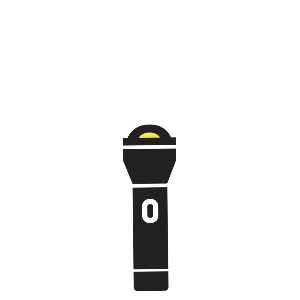 Identify Ideas and Concepts
Shine a light on the topics that need extra illumination.  At this point, I'll hone in on who or what I'm designing for and build myself a foundation of information from which I can then base most of my future decisions. 
It's time to make something.  Anything really.  Just whatever is needed.  Test what I can.  Keep the user in mind and go from there.  Create the visualization necessary to find the next jumping-off point for what to work on next.  
Learn from users and feedback on what works and what doesn't through testing.  Validate findings through multiple means and choose the optimal option.  Take out anything that doesn't fall into the design goals.
Celebrate but Question Everything
We did it!  We did the thing!  But... did was the right choice made?  Was there a better way to do the thing?  Oh no, I definitely missed something, didn't I?  The font is starting to look a little weird, the presentation is off...and so on.
Aaaanyways - always up for new creative endeavors, giving what guidance I can, and open to new opportunities - please reach out!

😬